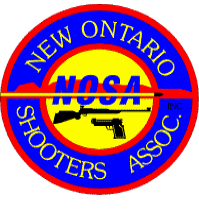 2012 Deer Hunting Experience
January 2013 -- Tom W.
The morning starts off early, up at 05:30 and out of the house by 06:30. My partner shows up right on time. We stop at Robins and then we are off.
Our tree stands had been set up for a couple of weeks with lots of sign nearby. We are very excited. On our way to the bush we see a bull moose on the highway, a couple of years old bull. "That's a good start, wrong species, but a good start all the same." I say to Casey.
As we approach the bush road, a pickup makes the right hand turn we were dreading would happen. "Those ... [nasty folks] hopefully don't walk in on our stands." says Casey. I reply, "Hopefully they push that big buck right to me." We laugh.
We are getting closer to our turnoff and the pickup is still in front of us; they kept going on. It is about 15 minutes or so till daylight when we park the truck. Running a little late because of our escort, we have to move fast to get into our stands.
I get to my stand, unload and then tie my rifle to my hoisting rope, and start to climb. All harnessed in and reloaded, I am excited to finally be in the stand.
The first hour goes by and all I see is a squirrel, my hopes are still high and my temperature is low. I catch movement out of the corner of my eye, it's a deer, my heart starts thumping. Finally some action, I think to myself. Out comes a small doe; I'm thinking "Come on nice buck."
What seemed like half a day later, I see movement, my heart starts thumping even harder. This is it, here comes what I have been waiting for. The deer steps into the open; it's an 8 pointer, about 10 inch spread. I laugh to myself; he's not what I'm looking for but I'm happy to have seen something. A few more hours go by with nothing but the squirrel for wildlife. It's time to meet back at the pickup.
I get back to the truck and Casey is there waiting for me. "What did you see?" I ask. "Nothing" he replies, and asks me the same question. I tell him what I saw.
We get our gear off and make our decision where to go for the afternoon. After we cook some partridge from a previous hunt we leave. Sure enough we pull out on the main road and there is that same pickup 100 yards in front of us. We stop, and give him some time to get some distance between us.
Off we go. About 3 km down the road a doe comes out on the road; we stop. There should be a buck behind her. "Let's wait a few minutes." Casey agrees.
After about 5 or 6 minutes Casey starts to move slowly. I tell him that is not long enough; we need to give it some more time. He replies, "You think so." as he keeps moving. After we travel about 50 yards, I am still trying to get him to give it more time. Casey says "I don't think so." and looks in his mirror. "He's right behind us."
I turn my head, and sure enough, there is a buck standing right where we were parked. It is a nice 3 or 4 year old buck, but again not what we are looking for.
Although it was not a successful hunt, the experience was a very memorable one.
Remember to check your mirrors; you never know when and where a deer will show up.
Tom W.
---
Note from the Webmaster. Thank you Tom for once again sharing a hunting experience with the rest of us. Getting out in the woods for fresh air and exercise and adventure can produce some great memories, with or without the quarry being taken. Such adventures are all the more enjoyable if we are out there with good friends.
back to Table Of Contents for Member Ramblings
---
Warning and Disclaimer. Only the most current printed Shooting Rules and Range Standing Orders and Match Standing Orders as issued by the N.O.S.A. Executive are official and they should be read, understood, and followed. If there is any question as to interpretation of a rule, or safety of a practice, immediately ask a member of the Executive or a Range Safety Officer before placing yourself or anyone or anything else at risk. Any activity involving firearms has inherent dangers. Some contents on this website may include personal opinions and experiences or practices that should not be emulated. Everyone viewing this website, or any other website or book or magazine or pamphlet or media source, is cautioned to seek professional advice first about anything written or implied or inferred. Your safety is your personal responsibility.

Copyright &copy 2013 New Ontario Shooters Association. This site is copyrighted and no content may be reproduced by any means, including electronic, without written permission except for strictly personal use. Other websites wishing to post a link to this site are welcome to do so.

br>