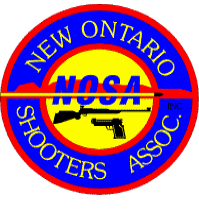 New Ontario Shooters Association (NOSA)
Upcoming Activities or Events
Here find details of the upcoming shooting activities and related events at NOSA, the family-friendly Thunder Bay rifle and pistol shooting club.
There will be more club shoots or activities announced here during the year as arrangements are finalized, so check this page periodically for updates.
---
COVID-19 and Government Restrictions and Spring Schedule at Fish & Game
2022 has continued to have pandemic outbreaks and the latest one resulted in a new Ontario lockdown starting 05 January resulting in closure of indoor shooting facilities; fortunately shooting started again at the Fish & Game Ranges for Juniors effective Wednesday 02 February and for Adults effective Friday 04 February.
At the F&G Ranges, Juniors' regular spring shooting will end there on Wednesday 04 May [there will be delicious goodies to eat], and Adult regular spring shooting will end there on Friday 29 April.
---
NOSA Adult and Family Members' Outdoors Shooting at Nolalu
The NOSA Club Outdoor Shooting Range is known as the Nolalu Shooting Range or the JR Range. It will again be in operation in 2022 for NOSA Club Days Thursday and Friday and Saturday and Sunday from 05 May through the end of October, between the hours of 9:00 a.m. to 10:00 p.m. or darkness.
For detailed information and instructions regarding our Nolalu Range, or any other ranges we use, please read our Range Rules page -- link is in the column at left.
---
Kakabeka Falls Gun Show -- Weekend of 27 August 2022

This now 2-day event will be held by NOSA. A kitchen will be run by Legion staff.
Location: Kakabeka Falls Legion on Highway 11/17 a couple of minutes East of that town, or 20 minutes West of Thunder Bay.
Full details will be posted closer to the event. Kindly do not bug Glenn before we officially post the new Application Form or you might be put on his naughty list to later pay extra for a table.
---
Warning and Disclaimer. Only the most current printed Shooting Rules and Range Standing Orders and Match Standing Orders as issued by the N.O.S.A. Executive are official and they should be read, understood, and followed. If there is any question as to interpretation of a rule, or safety of a practice, immediately ask a member of the Executive or a Range Safety Officer before placing yourself or anyone or anything else at risk. Any activity involving firearms has inherent dangers. Some contents on this website may include personal opinions and experiences or practices that should not be emulated. Everyone viewing this website, or any other website or book or magazine or pamphlet or media source, is cautioned to seek professional advice first about anything written or implied or inferred. Your safety is your personal responsibility.
Copyright © 2022 New Ontario Shooters Association. This site is copyrighted and no content may be reproduced by any means, including electronic, without written permission except for strictly personal use. Other websites wishing to post a link to this site are welcome to do so.
Copyright CorelDRAW © "This product/publication contains images from CorelDRAW © 8 which are protected by the copyright laws of the U.S., Canada and elsewhere. Used under license."