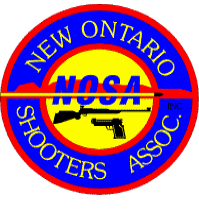 NOSA's Useful Links
Firearms Laws and Documentation
Canada Firearms Centre with the latest official information relating to Canadian federal rules and regulations and permits.
ATF Bureau (U.S.) for relevant information needed when transporting a firearm into the United States for hunting or target competition.
---
Firearms and Hunter Education Courses in the Thunder Bay Area
Joe Coughlin -- Restricted Firearms Course; Unrestricted Firearms Course; Hunter Education Course. Note there are some combination courses also available. (807) 344-6566 or cell 624-8092.
---
General Information
Firearms Canada is an incredible resource with links to nearly every maker of firearms and related sporting equipment. It also has contact information for shooting clubs everywhere in Canada (including ours) as well as listing gun shows. Lots more good stuff.
TargetShooting Canada which is a very informative and useful site for both beginners and old hands. Topics covered include extensive tips and resources for developing shooting and coaching skills. The site even hosts monthly postal matches for Canadian and international competitors. And there is much more to see.
The Hunting Gear Guy is a blog of Canadian shooting and hunting topics featuring about 100 articles with a great deal of practical information.
---
Other Clubs in the Thunder Bay Area
Thunder Bay District Fish & Game Association operates a number of year-round rifle and pistol ranges, and now an archery range, on their large property within the city. Their facility hosts several approved pistol clubs along with a benchrest rifle club. Joining requires paying a general F&G fee plus individual fees for the specific clubs you wish to shoot with. As an F&G general member, you can use any range when it is not booked by one of the clubs.
Thunder Bay Benchrest Club operates year-round on the ranges of the above F&G Association, shooting from indoor heated facilities (targets are outdoors) for both 50 yards and 100 yards; they also shoot from covered positions at 200 yards, and on other F&G fully outdoor ranges.
Thunder Bay Trap and Skeet Club has year-round shotgun ranges for Trap and Skeet and Sporting Clays about 6 km past the Stanley Hotel on Hwy 588.
---
Vendors and Services
Black and Tan Taxidermy in Thunder Bay where we have witnessed superb life-like examples of animals, birds, and fish done by Jamie Black. Phone: 807-630-5440 or Email: blackandtantbay@gmail.com
Cabela's Canada in Winnipeg has a very extensive line of firearms and shooting supplies and accessories, as well as camping and fishing equipment.
GMK Armoury Specialties in Thunder Bay which is located in the same building as the club indoor range. The benefit to the club is a ready source of ammunition and new toys, and expert gunsmithing advice and repairs when really needed. Gerry has firearms and accessories for sale, and many other sporting goods.
Paul Beebe, Knifesmith who started as a professional blacksmith and then mastered knifemaking skills, producing carving knives and other tools for Lee Valley Tools out of his workshop in Upsala Ontario; subsequently his custom knifemaking expanded and I can personally attest to the fine design and quality and finish and function of these gems; he also provides online how-to tips and tutorials.
M2 Sales and Consignment in Thunder Bay for quality firearms and knives with Matt Marsonet and Mike DiMeo. Phone: 807-627-2429 or Email: m2thunderbay@gmail.com
Great Northern Gun Works -- "Gun Broken, Can Fix" in Vermilion Bay, Ontario. Phone: 807-227-3000 or Email: gary.gngw@gmail.com
S/K Enterprises in Thunder Bay for quality firearms and knives. Phone Stan Kushnier: 807-623-32322 or Email: stanandel52@gmail.com
Titan Reloading specializing in sales of Lee Precision reloading products. These folks are situated very close to the Lee factory and provide excellent service. Titan owner Dennis Gorski is an engineer who worked with John Lee to develop some of their products.
---
Outfitters Used and Recommended by NOSA Members
Numzaan Safaris in South Africa which is the outfit used by Wes W. on three occasions, for photo and hunting safaris; highly recommended by him. For Susan and Wes's latest hunting adventure in South Africa, Wes wrote it up for NOSA -- click Member Ramblings in left column of this webpage.
---
Gun Shows and Related Sports Shows
DECC -- Duluth Entertainment Convention Center with Detailed Information and Maps.
---
Local Museum of Interest
Northwestern Ontario Aviation Heritage Centre in Thunder Bay is preserving the aviation history of NW Ontario and is a frequent exhibitor at NOSA gun shows.
---
Warning and Disclaimer. Only the most current printed Shooting Rules and Range Standing Orders and Match Standing Orders as issued by the N.O.S.A. Executive are official and they should be read, understood, and followed. If there is any question as to interpretation of a rule, or safety of a practice, immediately ask a member of the Executive or a Range Safety Officer before placing yourself or anyone or anything else at risk. Any activity involving firearms has inherent dangers. Some contents on this website may include personal opinions and experiences or practices that should not be emulated. Everyone viewing this website, or any other website or book or magazine or pamphlet or media source, is cautioned to seek professional advice first about anything written or implied or inferred. Your safety is your personal responsibility.
Copyright © 2021 New Ontario Shooters Association. This site is copyrighted and no content may be reproduced by any means, including electronic, without written permission except for strictly personal use. Other websites wishing to post a link to this site are welcome to do so.