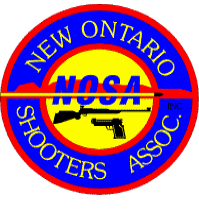 Website Policy
Privacy. This website has no cookies and does not collect personal information. If you correspond with our website privately, your full name and personal information are kept strictly confidential unless you wish it mentioned. Similarly only a member's first name and initial and/or nickname are normally shown here.
We strive to maintain accuracy in our spellings and facts, but errors may creep in; reader suggestions for any corrections will be much appreciated.
Photos on these web pages are optimized for viewing at the low resolution of a computer monitor. If you wish to print particular photos, identify them in an email to the Webmaster, and he will email you a higher resolution version. If you have an objection to a particular image of yourself or your family member, send an email to the Webmaster and that image or the complete photo will be removed from the website.
For purposes of better safeguarding your privacy in corresponding with us, it is recommended that you use the email account provided to you by your local Thunder Bay area Internet Service Provider (probably the best option).
We have sometimes experienced serious delays sending emails to addresses controlled by major online servers. Problem addresses have included ones at gmail.com and hotmail.ca and hotmail.com and live.ca and live.com and sympatico.ca and msn.com -- during problem periods some of these addresses sometimes had their incoming mail from us in Thunder Bay delayed or even completely rejected.
If another site or product is mentioned in our writings here, there is no commercial tie -- it is provided only to assist your search for useful information.
If you visit websites outside this NOSA one, please be careful as their website policies may be different.
---
Warning and Disclaimer. Only the most current printed Shooting Rules and Range Standing Orders and Match Standing Orders as issued by the N.O.S.A. Executive are official and they should be read, understood, and followed. If there is any question as to interpretation of a rule, or safety of a practice, immediately ask a member of the Executive or a Range Safety Officer before placing yourself or anyone or anything else at risk. Any activity involving firearms has inherent dangers. Some contents on this website may include personal opinions and experiences or practices that should not be emulated. Everyone viewing this website, or any other website or book or magazine or pamphlet or media source, is cautioned to seek professional advice first about anything written or implied or inferred. Your safety is your personal responsibility.
Copyright © 2020 New Ontario Shooters Association. This site is copyrighted and no content may be reproduced by any means, including electronic, without written permission except for strictly personal use. Other websites wishing to post a link to this site are welcome to do so.
Copyright CorelDRAW © "This product/publication contains images from CorelDRAW © 8 which are protected by the copyright laws of the U.S., Canada and elsewhere. Used under license."