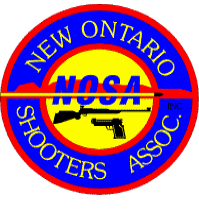 Red Fox and Northern Lights Photos
March 2013 -- Ray M.
(Click on the images here for a larger view.)
The other day I decided to go for a long country walk on a fine weather day, wintery cold but still pleasant. As usual, and in obedience to Steve B.'s encouragements, I took a camera along.
I usually see some sort of wildlife, winter or summer, on my country strolls and this time was no exception. I have run into a regular "resident" on this route on many occasions, and in the past have been privileged to see the kit foxes emerge from the den in the spring. It was a nice sunny afternoon and I noticed the male fox sleeping in the afternoon sun in front of an old pipe that I think is serving as a den.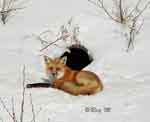 I quietly prepared my camera. As I walked towards him, he woke up. He has seen me often enough and I suspect he has no fear of me; and so he just sat there and let me take a number of pictures of him.
While the males are in good shape at this time of the year, the females are a little worse for wear as they stay in the dens taking care of the young. You can see from the images that he is in nice shape.
Besides shooting I also enjoy my astronomy hobby. Out in the bush at night during the hunting season allows me some time (with the longer nights) to do a bit of astro viewing. I find that we take a lot of things for granted and never appreciate the splendour of our surroundings.
One thing that always amazes me, and that I enjoy watching at every opportunity, are the northern lights. (The only equipment you need to view them properly is your eyes, and you must be in a fairly dark location away from strong city lights.) This one particular evening as I arrived home I looked up as usual, and there they were. This shot was taken from my backyard.
Another thing that impresses me about the shooting community is the varied and diverse interests of the shooters and hunters. Hang around the clubs for any length of time and you will be amazed, not only by the variety of topics discussed (including but not limited to all aspects of shooting) or the friendliness of the people but also by their depth of knowledge. It's a learning experience.
---
Note from the Webmaster. These are some great pix from Ray M. and I'm sure you are enjoying them. Ray is absolutely correct that members of this shooting club have a wide diversity of interests and skills and knowledge, both through education and practical experience. He also demonstrates that responsible shooters and hunters have a real appreciation and respect for our wildlife and resources, and strongly support conservation. That fox is a fortunate fellow indeed to encounter an admirer and gentleman sportsman like Ray.
And let's all remember to take our cameras along on our adventures, big or small.
back to Table Of Contents for Member Ramblings
---
Warning and Disclaimer. Only the most current printed Shooting Rules and Range Standing Orders and Match Standing Orders as issued by the N.O.S.A. Executive are official and they should be read, understood, and followed. If there is any question as to interpretation of a rule, or safety of a practice, immediately ask a member of the Executive or a Range Safety Officer before placing yourself or anyone or anything else at risk. Any activity involving firearms has inherent dangers. Some contents on this website may include personal opinions and experiences or practices that should not be emulated. Everyone viewing this website, or any other website or book or magazine or pamphlet or media source, is cautioned to seek professional advice first about anything written or implied or inferred. Your safety is your personal responsibility.

Copyright &copy 2013 New Ontario Shooters Association. This site is copyrighted and no content may be reproduced by any means, including electronic, without written permission except for strictly personal use. Other websites wishing to post a link to this site are welcome to do so.

br>