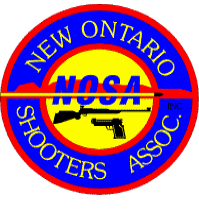 Memorable 2011 Deer Hunt in Northwestern Ontario
March 2012 -- Chris C.
According to my long time friends and hunting partners from Sault Ste Marie and London, this season was FANTASTIC! The calf moose was harvested from the Adrian Lake area on the first day of our hunt. The calf was shot by my friend from London who until that day had never seen a moose, let alone had a chance to hunt one.
The rest of our hunt was a great way to break in my new Thompson Center Venture .300 Win Mag, with all 5 deer shot with it in a 6-day time period.
My final 8-point buck came as a surprise as I was actually out mid morning to take down my tree stand. I climbed up to take a few pictures for my 2011 Hunting Album. While sitting I threw out a few soft doe bleats and closed my eyes, enjoying the tranquility of the moment.
Not more than 15 minutes later I heard branches breaking in the distance and was greeted by a healthy 8-pointer heading my way. I was able to range him at 185 yards out. I picked up my rifle and managed to put the cross hairs on him with little effort. (Thank you Bushnell Elite.)
Patience paid off for me this time. A gentle squeeze of the trigger was all that was needed as I toppled him with a perfect heart/lung shot 65 yards from my tree stand. I guess all the days spent on the range paid off this year.
A few celebratory minutes later, and many thanks to the deer Gods, I climbed down, tagged and field dressed this fine animal.
In all my excitement I didn't take the scenery pics I wanted nor did I take down my stand. That was left for the next day as I climbed back up with my camera and cup of Tim's to put an end to another great season of hunting...
Click on the individual images here to see a larger view.
A fine calf

from Chris C.'s

hunting party

and here is

his own

8-point buck

along with

a very happy

Chris C.
back to Table Of Contents for Member Ramblings
---
Warning and Disclaimer. Only the most current printed Shooting Rules and Range Standing Orders and Match Standing Orders as issued by the N.O.S.A. Executive are official and they should be read, understood, and followed. If there is any question as to interpretation of a rule, or safety of a practice, immediately ask a member of the Executive or a Range Safety Officer before placing yourself or anyone or anything else at risk. Any activity involving firearms has inherent dangers. Some contents on this website may include personal opinions and experiences or practices that should not be emulated. Everyone viewing this website, or any other website or book or magazine or pamphlet or media source, is cautioned to seek professional advice first about anything written or implied or inferred. Your safety is your personal responsibility.

Copyright &copy 2012 New Ontario Shooters Association. This site is copyrighted and no content may be reproduced by any means, including electronic, without written permission except for strictly personal use. Other websites wishing to post a link to this site are welcome to do so.

br>