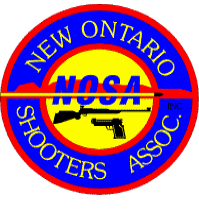 Some Tips For Sizing Cast Lead Bullets
April 2023 -- Jamie R.
This is an often overlooked topic by new bullet casters. In fact it is one of the most important steps to create the consistent bullets needed for accuracy.
There are two main options for a beginning bullet caster. The first is the economical Lee push-through sizer which is available in a variety of the most common sizes, and can be used to apply gas checks. This system uses a press-mounted sizing die and a punch that mounts on the ram to push the bullet through the die. It works very well and produces very consistent bullets.
There are a couple of drawbacks to this system but there is a work-around for one of them.
The first is it does not apply lube to the bullets. The lubing has to be done as a second step using a tumble lube with a liquid Alox lube which coats the whole bullet by rolling them around in a container and then you sit the bullets on wax paper to dry. It works but the extra step and drying time prevents you from loading bullets right away and the bullets don't look as nice when loaded. You can clean the excess lube off the bullets after loading but it just adds another step.
The second issue is the bullet sizer being available only in common diameters. Not great for those of us that shoot mil surps or older guns. For example, there is no option for .310. You have either .309 or .311. This can be easily fixed with a dowel, sand paper, and some work on your part to open up a .309 sizer to the diameter you need. The good thing is: it is a do it once and done project. Just remember to mark the die so you remember that it has been modified. The Lee system works great and I still use it for small batches of bullets from time to time.
The second common option for sizing bullets is the Lube sizer. These are press-like pieces of equipment made to size, lube, and apply gas checks in one step. They are much better for volume production and filling just the lube grooves on a cast bullet. These machines use a reservoir to hold commercial lube sticks -- or you can fill it manually with your own home-brew bullet lube.
Lube sizers are more expensive and require sizing dies and top punches to operate which are sold separately. This adds quite a bit to the initial setup cost if you shoot a variety of bullet sizes and nose profiles. Some bullet mold manufacturers include the top punch for their bullet with the mold. Lube sizers are available from Lyman, RCBS, and STAR (for really high volume casters). The good thing is that Lyman and RCBS sizing dies and top punches are interchangeable between the two machines.
Once again, there is an issue finding the right top punch for your bullet at times. Lee molds assume you use their system so you have to find the right top punch for your bullet profile.
There is a work-around for this which I have had success with. Take an over-sized top punch; fill the cavity with folded up thin tin foil and push a bullet into the die. The tin foil will create a cavity in the top punch that matches the profile of the bullet you are sizing. Don't push the bullet in so hard that it bottoms out in the sizer or this will flatten out the bullet nose as it hits the top of the top punch. I have to credit Gerry K. for passing on this tip to me when I got my lube sizer.
The other thing that you can do is make your own top punch. I had to make one for a very pointy .44 mag Penetrator bullet, and I have also made one for .30 cal pointed bullets.
I took a large Robertson screw that was not threaded all the way to the top and cut it off at the top of the threads. I made sure the unthreaded shank of the screw fits into the top punch holder of my lube sizer and then I went to work drilling out the top of the screw until it matched the profile I wanted. I started with the smallest bit first as it was the deepest drilling, and then increased the bit size until I had what I wanted.
This was fairly easy with a drill press but my first attempt was done in the house with a vice, a cordless drill, and a lot of wasted cast bullets while test fitting. The same could be done with a bolt for larger cavities so long as the shank fits into the top punch holder. This task could also be done on a lathe but I don't have that option.
Good luck cast bullet shooters.
back to Table Of Contents for Member Ramblings
---
Warning and Disclaimer. Only the most current printed Shooting Rules and Range Standing Orders and Match Standing Orders as issued by the N.O.S.A. Executive are official and they should be read, understood, and followed. If there is any question as to interpretation of a rule, or safety of a practice, immediately ask a member of the Executive or a Range Safety Officer before placing yourself or anyone or anything else at risk. Any activity involving firearms has inherent dangers. Some contents on this website may include personal opinions and experiences or practices that should not be emulated. Everyone viewing this website, or any other website or book or magazine or pamphlet or media source, is cautioned to seek professional advice first about anything written or implied or inferred. Your safety is your personal responsibility.

Copyright &copy 2023 New Ontario Shooters Association. This site is copyrighted and no content may be reproduced by any means, including electronic, without written permission except for strictly personal use. Other websites wishing to post a link to this site are welcome to do so.

br>