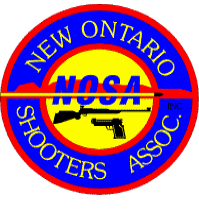 A Hunting Knife's Perilous Journey
October 2012 -- Warren W.
On returning home after dark on Sunday, October 21 after an unsuccessful deer hunt, I could not locate my hunting knife in my pack.
Then I remembered placing it on the rear bumper of my truck before leaving camp. Fearing it was gone forever, with a flashlight I went outside and there it was on the bumper exactly where I had placed it. It had not moved and had survived a trip of over 45 km. on rough gravel roads, steep hills and 100 km. speeds on the highway!
Here's a testament to the smooth riding suspension of late model 4X4 trucks (mine's an 09 Dodge Ram).
I'm almost ashamed to relate this story to anyone as it's hard to believe. Please refrain from calling me a liar!
Note from the Webmaster: No Warren, I would never do that unless your story had involved a Ford 4X4 like mine that would have tossed off the knife even if it had been welded to the bumper. You were very lucky as most of us have genuine fondness for our favourite knives, and yet have lost more than a couple over the years. (I guess the equipment tip here is to either buy a new Dodge truck or remember to secure stuff before travel ;-)
back to Table Of Contents for Member Ramblings
---
Warning and Disclaimer. Only the most current printed Shooting Rules and Range Standing Orders and Match Standing Orders as issued by the N.O.S.A. Executive are official and they should be read, understood, and followed. If there is any question as to interpretation of a rule, or safety of a practice, immediately ask a member of the Executive or a Range Safety Officer before placing yourself or anyone or anything else at risk. Any activity involving firearms has inherent dangers. Some contents on this website may include personal opinions and experiences or practices that should not be emulated. Everyone viewing this website, or any other website or book or magazine or pamphlet or media source, is cautioned to seek professional advice first about anything written or implied or inferred. Your safety is your personal responsibility.

Copyright &copy 2012 New Ontario Shooters Association. This site is copyrighted and no content may be reproduced by any means, including electronic, without written permission except for strictly personal use. Other websites wishing to post a link to this site are welcome to do so.

br>