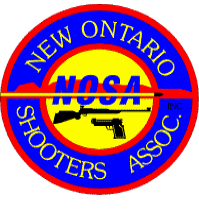 Thoughts on Becoming NOSA's Webmaster
Apr 2010 -- Banacek
Webmaster. Personally I don't really like that title. Sounds pretentious or out of some nerd electronic game forum. But it is the term used on pretty well every other website out there; so that is what folks from outside will be looking for if they want to correspond with the NOSA web person here in Thunder Bay, Ontario. Note the "web person" -- originally I wrote "web guy" and then changed it to "web guy or gal" to be politically correct. (Don't you just hate that stuff?) There are no actresses anymore and I haven't seen the term webmistress used; so I guess webmaster is okay for this guy, and any gal in future who might want this job.
But this is the members' website, and I will always encourage and help you to express your ideas here. Lots of good folks in this club, with tons of experiences that they can share.
And this is indeed a site meant to provide members, and prospective members, with useful information about club activities. Consequently the structure of the webpages has been deliberately kept simple. No fancy code that might not work well with older computers or older web browser programs still in use by some members.
I am looking forward to working with you on this website and in our various club activities.
back to Table Of Contents for Member Ramblings
---
Warning and Disclaimer. Only the most current printed Shooting Rules and Range Standing Orders and Match Standing Orders as issued by the N.O.S.A. Executive are official and they should be read, understood, and followed. If there is any question as to interpretation of a rule, or safety of a practice, immediately ask a member of the Executive or a Range Safety Officer before placing yourself or anyone or anything else at risk. Any activity involving firearms has inherent dangers. Some contents on this website may include personal opinions and experiences or practices that should not be emulated. Everyone viewing this website, or any other website or book or magazine or pamphlet or media source, is cautioned to seek professional advice first about anything written or implied or inferred. Your safety is your personal responsibility.
Copyright © 2010 - 2012 New Ontario Shooters Association. This site is copyrighted and no content may be reproduced by any means, including electronic, without written permission except for strictly personal use. Other websites wishing to post a link to this site are welcome to do so.