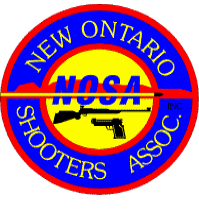 Moose Hunting in the Yukon
October 2010 -- Stephen K.
On Oct 12, 2010, New Ontario Shooters Association wrote: Hi Stephen. Thanks for the pix. They are already on the Club Pictures page. Hmmm.... There has to be a great story behind all this. If you would like to write it up, the article would be included in the Member Ramblings section.
Steve: I just returned from traveling for two months and am overwhelmed with stuff to do. I simply don't have the time now to do it justice. I'll briefly answer your questions and you can take it from there. Stephen K.
Why you specifically wanted to go to the Yukon for this hunt?
Because they have the largest moose in North America.
Why choose moose (as opposed to bear, whatever) in this location?
Moose are my favourite animal to hunt and, in my opinion, they have better meat than beef. You can't eat grizzly bear and I take issue with hide hunters (also see next answer).
How you chose the outfitter (or however the hunt was organized)?
A Canadian citizen can hunt moose and caribou with a Yukon resident every three years. It's called a "Special Outfitting License" and the Yukoner can't charge for the guiding service but has to be present as an outfitter would have to be.
What were the travel arrangements getting there and then locally?
I drove my truck and camper to the Yukon and then we chartered an aircraft to fly us into a remote lake.
Any problems shipping firearms/ammo?
None.
What gun did you choose and why?
I used a Hill Country Rifle Custom .30-06 with a Zeiss 1.75-6 scope; 180 grain Triple-X Barnes bullet. No loss in bullet weight and the rifle shoots 1/2 inch groups at 100 yards -- I've never had a more accurate rifle.
And the camping and hunting story while you were there?
Set up base camp in a canvas, wood-stove-heated tent. Hiked out or rowed (we had a boat) daily through an old burn area and saw moose every day. Combined it with another couple who helped butcher and pack moose. The front quarters weighed 95 pounds each and the rear quarters weighed 125 pounds each. The neck weighed the most and we took a total of 665 pounds of meat to the butcher.
How did you ship the rack and/or meat?
Froze the meat rock solid and packed it in cardboard boxes inside the camper wrapped in sleeping bags. Drove all the way to Ontario and the meat was still frozen! The rack was a bit of a problem moving around to sleep and eat in the camper.
Any other useful stuff you learned?
Yukon moose are big, don't shoot one very far from camp. We called them right into camp. Get up early a.m. because that's when the moose are moving. Early September for best weather, late September for the biggest moose.
Any other tourist or fishing stuff you did?
Drive the back roads to Skagway/Haines (for salmon and halibut fishing) and Dawson City (Klondike Gold History and Diamond Tooth Gertie's -- only legal gambling in the Yukon). Lived in the Yukon for ten years so visited friends and ate lots of halibut and salmon and my wife picked lots of berries.
Any interesting people you met?
Where do I start? Go to Dawson City and talk to the locals. At that time of year, everyone is friendly because most of the tourists have gone south.
Your overall assessment of the adventure and would you recommend it to others?
Besides Alaska, there are no larger moose on the planet. Alaska has too many mechanized hunters. The Yukon is pretty much like it has been for 50 years, although the caribou herds are diminishing.
Stephen K. also had a photo-only hunt for caribou to gather references for a commissioned painting. First is one photo of a trophy bull caribou. And then see the final oil painting titled: "Nomads of Finlayson-Caribou". The herd home map is courtesy the Yukon Fish and Wildlife co-management website.
Click on the individual images here to see a larger view.
Stephen K's

67 inch

Yukon moose

Our tent

at Yukon

base camp

Peeking

into the

shadows

Ron our guide

holding

Stephen's rifle

Barb, not

panning

for gold

Unnamed lake

now is

Barb's Lake

Ron loading

Barb's pack

with game

Game

preparation

continues

Barb's Lake

another

view

Stephen

cooking

backstraps

Ron scouting

burnt-over

country

Stephen K.

photo hunt

for caribou

Stephen's oil

painting from

his adventure

Location of

Finlayson

Caribou
back to Table Of Contents for Member Ramblings
---
Warning and Disclaimer. Only the most current printed Shooting Rules and Range Standing Orders and Match Standing Orders as issued by the N.O.S.A. Executive are official and they should be read, understood, and followed. If there is any question as to interpretation of a rule, or safety of a practice, immediately ask a member of the Executive or a Range Safety Officer before placing yourself or anyone or anything else at risk. Any activity involving firearms has inherent dangers. Some contents on this website may include personal opinions and experiences or practices that should not be emulated. Everyone viewing this website, or any other website or book or magazine or pamphlet or media source, is cautioned to seek professional advice first about anything written or implied or inferred. Your safety is your personal responsibility.
Copyright © 2010 - 2012 New Ontario Shooters Association. This site is copyrighted and no content may be reproduced by any means, including electronic, without written permission except for strictly personal use. Other websites wishing to post a link to this site are welcome to do so.