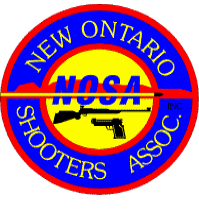 Buck 110 Folding Hunter
May 2010 -- Banacek
Make: Buck
Model: 110 -- Folding Hunter
Description: Folding knife.
Specifications: 3 5/8 inch carbon steel blade, hardness HRC 58; locking clip point blade; brass bolsters; 7.2 ounces.
Intended Purpose: Sporting and general use.
Rating Opinion: 5- out of 5.

When I was overseas with the military, one of my friends raved about his Buck small pocket knife, the 3 bladed Stockman model. He claimed it was very good at holding an edge. That is true, as I found out when I bought one, but that is a different knife and a different story.
Now impressed with the quality of Buck steel, made in the U.S.A., I wanted a bigger heavier model as a general purpose knife -- but one that would still have convenience and pocketability. Yes a fixed blade knife would be stronger for field duties, but a folding knife would be much more likely to be with me at all times.
Note to self: gotta write an article sometime about the advantages of smaller stuff, whether a knife or a camera or binoculars or .... The best what'sit in the world is totally useless if it is too big or too heavy, and nearly always left at home or in the car when you really need it right now! As for knives, one criterion for camp usefulness is the ability to peel a potato; not real easy with a 12" Bowie.
Enter the Buck Folding Hunter. Mine is an early 1970's model with high carbon steel blade. The clip point design makes it useful for poking holes in stuff or coring an apple. The sweep of the blade is perfectly adequate for dressing small game or slicing goods or buttering a sandwich. The heavy brass bolsters make a good pounding device for walnuts. The locking blade sure cuts down on bandaids. I was (and am still) impressed by the solidness of the blade within the handle when it locks open -- no wiggle even after years of hard use.
The leather pouch to hold it on a belt proved just too annoying. Every time I changed clothes, I had to thread a belt through the pouch loop and all those belt loops; so the knife always got carried in a pocket. The edges of the handle's brass bolsters were factory machined to a sharp corner that was irritating to the hand and hard on clothing; so the sharp corners had to be nicely eased. (I was in the field at the time with no sandpaper handy, so started the rounding process with the strike area of several paper matchbooks.) You've got the right, actually the obligation, to make a tool comfortable as well as useful; this is a user item, not a collector's piece to be defingerprinted and displayed behind glass.
The Buck always served me well on duty in the military or police. Its one theoretical shortcoming might be the lack of a serrated portion of the blade. Serrated knives do cut ropes and seatbelts more easily, but the sharp knife you actually have with you cuts best of all.
The serrated portion of a knife blade is usually that part closest to the handle. In a camping (or survival type) situation I do better with a standard edge near the handle for controlled cuts on things like potatoes, or carving fuzz (feather) sticks for fire starting. And in theory, serrations in a blade introduce stress risers -- serrations are like nicks or a change of geometry that could under stress like heavy prying provide the start point for a crack or actually snap in two. Yes I know folding knives (or any knives for that matter) should never be used for prying, but sooner or later ....
As for blade hardness, well we really don't know if we should trust all manufacturers to tell the truth, do we? While in Ottawa I went to an Open House put on by the National Research Council -- lots of space age technology and neat toys there. So I go into one room and the fellow points out their Rockwell C hardness testing machine. "Oho" says I, "Show me how it works on this knife blade." (See, I told you it was always with me.) He clamped my knife onto the test table and dimpled the blade with the diamond stylus. The machine gave a hardness reading of 58 on the Rockwell C scale. So Buck does tell the truth.
They have changed the blade alloy over the years so a Buck today may be a bit different. Despite the original version being a high carbon steel (not a soft stainless one) my old knife has repeatedly been washed and wiped off carefully, and oiled and cared for properly, and so has never rusted.
I gave the old Buck a Rating Opinion of 5- out of 5. I did not give it a perfect score as maybe there's another knife still out there better than this one for my purposes, although I doubt that. But I have to be fair and leave that little bit of space. (Always gotta leave room for hope and the prospect of acquiring more shiny stuff ;-)
back to Table Of Contents for Member Ramblings
---
Warning and Disclaimer. Only the most current printed Shooting Rules and Range Standing Orders and Match Standing Orders as issued by the N.O.S.A. Executive are official and they should be read, understood, and followed. If there is any question as to interpretation of a rule, or safety of a practice, immediately ask a member of the Executive or a Range Safety Officer before placing yourself or anyone or anything else at risk. Any activity involving firearms has inherent dangers. Some contents on this website may include personal opinions and experiences or practices that should not be emulated. Everyone viewing this website, or any other website or book or magazine or pamphlet or media source, is cautioned to seek professional advice first about anything written or implied or inferred. Your safety is your personal responsibility.
Copyright © 2010 - 2013 New Ontario Shooters Association. This site is copyrighted and no content may be reproduced by any means, including electronic, without written permission except for strictly personal use. Other websites wishing to post a link to this site are welcome to do so.