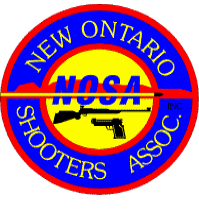 Bushnell Custom Compact 7x26 Binoculars
May 2010 -- Banacek
Make: Bushnell
Model: Custom Compact 7x26
Description: Binoculars
Specifications: 7 power magnification with 26 mm objective lenses; 7 degrees field of view; center-wheel focus; correction for vision; foldable eyecups for use with glasses; 11.2 ounces.
Intended Purpose: Sporting and general use.
Rating Opinion: 4+ out of 5.
Back in the mid 1970's I was getting tired of lugging around my old, bulky, and very heavy 7x50 binoculars. Yes they had a wonderfully large exit pupil, that was recommended highly for poor light conditions. The human eye pupil at maximum opening is about 7 mm; those binoculars have an exit pupil of about 7 mm -- a near perfect match. (The exit pupil equals 50 mm objective divided by 7 power.) The seven power is also about the most that can be viewed comfortably for any length of time, given the user's breathing and built in shake. More power equals more apparent image shake equals headache real soon. The heavy binocular weight also helps dampen the shaking view. But as mentioned elsewhere on this site, a big clunky what'sit is much more likely to be left in the car or at home. And they were left behind, all too often.
Then I read that the early American astronauts were taking a high quality compact pair of binoculars with them. I do not remember whether those were then being marketed under the B&L brand (a merchandising tactic) or their actual Bushnell maker, but the pair I bought about 1975 says Bushnell Custom Compact 7x26. There was an 8 power version too, but I wanted the biggest exit pupil possible with these small objective lenses, and a less irritating shake factor.
The 11+ ounce weight is due to a metal body and the porro prism design, but is far easier about the neck than 7x50 or similar models. One helpful trick to greatly reduce irritating bounce while walking or climbing is to shorten the neck strap so the binoculars ride high against the chest. There is also enough weight to aid a steady hold for viewing without becoming tiring. And the optics are very clear and sharp, allowing prolonged use without eye strain or headache.
Yes they did give up half the maximum exit pupil of the 7x50 ideal, but they have proven bright enough to be very useful for bird watching and hunting until very near sunset. A need for use later or darker than sunset has not been relevant in my experience.
And they have spent many days afield with me on canoe trips in Northern Quebec forests and hiking trips through rugged terrain on both sides of the Rockies, as well as countless times when I set out for the day with no particular objective -- they were just good and handy to have along.
I have tried some very expensive binoculars with roof prisms that were lighter and a bit smaller, but not steadier to hold and use comfortably in a prolonged viewing situation. A friend let me try his electronically stabilized binoculars, which were incredibly bright and comfortable to look through -- but also somewhat clunky to carry, and way past my budget.
So I am still very happy with my Custom Compact 7x26 model. It is the first pair of binoculars that I reach for unless I have a very specific need for more power, and then I'll probably take a 20 to 50 power spotting telescope too.
I gave the Bushnell a Rating Opinion of 4+ as it is truly a quality product that is very successful in useability and meeting its design objectives. The modern version of this particular binocular has abandoned the metal body but has improved lens coatings and is supposedly better sealed (but still not waterproof); in theory that newer model might get a 5- rating and is the one I would most likely buy if the old one ever got lost.
back to Table Of Contents for Member Ramblings
---
Warning and Disclaimer. Only the most current printed Shooting Rules and Range Standing Orders and Match Standing Orders as issued by the N.O.S.A. Executive are official and they should be read, understood, and followed. If there is any question as to interpretation of a rule, or safety of a practice, immediately ask a member of the Executive or a Range Safety Officer before placing yourself or anyone or anything else at risk. Any activity involving firearms has inherent dangers. Some contents on this website may include personal opinions and experiences or practices that should not be emulated. Everyone viewing this website, or any other website or book or magazine or pamphlet or media source, is cautioned to seek professional advice first about anything written or implied or inferred. Your safety is your personal responsibility.
Copyright © 2010 - 2013 New Ontario Shooters Association. This site is copyrighted and no content may be reproduced by any means, including electronic, without written permission except for strictly personal use. Other websites wishing to post a link to this site are welcome to do so.